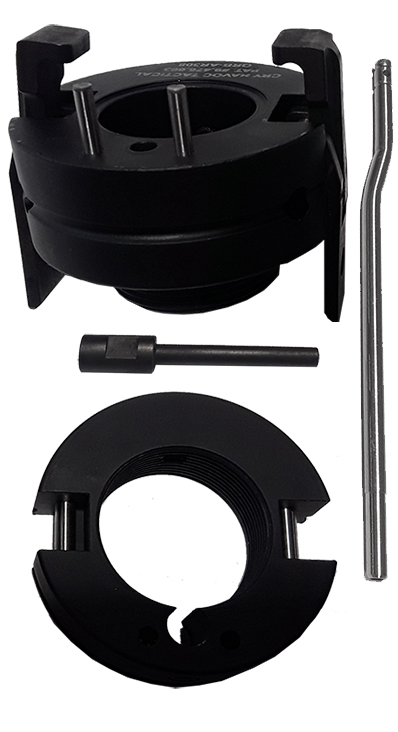 AR-10 308 QRB KIT
AR10 QRB WORKS FOR ALL CALIBERS THAT OPERATE ON AR-10 UPPER RECEIVERS DPMS/SR25 PATTERN NO drilling or modifications needed!
The QRB Kit can only be used on Barrels with a maximum outside diameter of 1.200" and Free Float Hand Guards with a maximum width of 2.2"
The QRB is able to retain POA/POI as the barrel still "head-spaces" off the stock positions (our tests have shown accuracy retained to less than 1 MOA of original rifle setup!).
Use GROSS MOTOR SKILLS to assemble due to two piece gas system. No lining up tiny gas access hole with gas tube first!
With the purchase of an additional Barrel Lock Plate, switching to a different barrel length or caliber, like the 6.5 Creedmore, takes just seconds!
Super fast barrel and upper cleaning!
Click here to download PDF assembly instructions